Developing Your People
Commencing in 2009, PIMS was launched to meet the development needs of High Arctic's workforce. Utilizing established partnerships, the company worked to meet the critical skill and labour demands in PNG.
As a Registered Training Organisation, PIMS worked with employees in the upstream Oil and Gas industry to create a safe and flexible workforce. Over the years, this has taken many forms and now it looks to share its learnings with other industries.
From our establishment as a PNG company, PIMS has built an enviable reputation, innovative techniques, and worldclass services that we're truly proud of.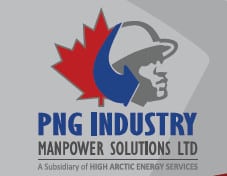 OPERATE BREATHING APPARATUS
GAS TEST ATMOSPHERES
DEVELOPING NEW MANAGERS
INTRODUCTION TO OIL FIELD OPERATIONS
OIL AND GAS INDUSTRY INDUCTION
MANUAL HANDLING COURSE
WORK IN ACCORDANCE WITH AN ISSUED PERMIT
ENTER AND WORK IN A CONFINED SPACE
WORK SAFELY AT HEIGHT
FIRST RESPONSE TO FIRE
RESPOND TO LOCAL EMERGENCIES AND INCIDENTS
SUPERVISOR DEVELOPMENT COURSE
IWCF LEVEL 2
INCF LEVEL 3/4
STUCK PIPE PREVENTION COURSE