High Arctic's executive team is committed to the success of the organization for all its stakeholders.  Below are bio's of our leadership team.
Mike Maguire
Chief Executive Officer
Mr. Maguire joined High Arctic in December of 2013 and had been the President of International Business since August 2016. He has over 25 years of oilfield drilling and well servicing experience. Prior to joining High Arctic Mr. Maguire held senior management positions with two of the largest Australian oilfield service companies, Oil Drilling & Exploration Ltd. and more recently Easternwell. Mr. Maguire holds a Bachelor's Degree (Hons) in Petroleum Engineering from the University of New South Wales, and is a former Vice Chairman of the Australian chapter of the International Association of Drilling Contractors.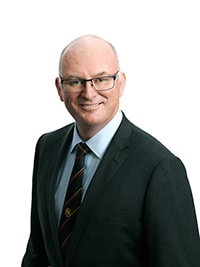 Don Pack
Sr. Vice President, Canadian Operations
Mr. Pack has over 35 years of Well Servicing experience prior to joining High Arctic in early 2017. He began his career in the industry in 1980 working for Mountain Well Servicing where he held various positions from Rig Operator to Field Supervisor. In 1990 Mr. Pack moved to Precision Well Servicing where he began his tenure there as Operations Manager and was promoted to Vice President Operations where he oversaw the ongoing operations of the Completions and Production Services Department. Mr. Pack has been an active volunteer with the CAODC and has been a Director with PITS/Enform.